Official TFF "HemoBlaster" T-Shirt

Cruise through your perfect world of movie stars, parties, and premieres, while making the bold statement that YOU have arrived, with this super cool RED body blaster!
Official TFF "Bad In Black" T-Shirt
Push the world around like a true bad-azz with this jet BLACK decorate' that screams "HEY, YOU! I'm Bad In Black!"

Official TFF "Appetizer" T-Shirt
A super sleek, super clean look that tells all the monsters out there that you are ready for them to swoop in and mess up your beautiful WHITE gear with their messy feasting!

Official TFF "Supermaan" T-Shirt
Fight locomotives, bend air in your bare hands, and be faster than a tall building, with this super bright BLUE cronad that inspires all to worship you!

Official TFF "Green Cantern" T-Shirt
Save the world with a power ring, a power lunch, or a power nap, with this super groovy GREEN shirt with the power of the universe!

Official TFF "Baseball Jersey"
Whether you live in New Jersey or not, this jersey is your grand slam every time! A perfect pitch for the movie fan who loves to "play ball"!

Official TFF "Chi-Chi" Mug
Enjoy your favorite beverages just like Vlad, Bela, and Butters, from this strong, good looking mug that's perfect for any occasion!

______________________________________________
BOOKS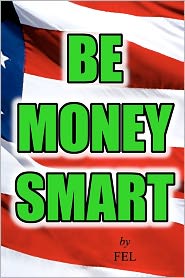 STILL UNDER $8
Available on iPad, iPhone, Kindle, Nook, Sony Reader
Paperback at Amazon, Barnes & Noble
BE MONEY SMART. Money, Money, MONEY! That's what everybody wants and needs. But in this ever changing world, it's very difficult to get a grip on money. Until now. BE MONEY SMART offers you a no-nonsense, nuts and bolts approach to getting your money back into your hands, by offering the tools that you need in the real world to turn your money problems around, with absolutely no risk, AND, without trusting your money to anyone but you. Three incredibly powerful and easy strategies that show you step-by-step, how to take control of your salary, and put your money back into your hands, forever.
Available at Barnes&Noble.com, BookDepository.com
Cine Difi. "As a devoted fan of theater and the arts, I have been eagerly looking forward to Cine Difi for quite some time. Keating is a creative genius and this is a must read for every serious creative artist out there, whether film, TV, or stage."
"Cine Difi" (sin'-eh dee'-fee) is a fascinating look into the life long journey that is creative artistry, and is the culmination of Keating's poetic journey through his life's work as a student, teacher and practitioner of theater and film. A technical journal covering his development as an "auteur", the chapters share with you the core values and essential tools necessary for one's growth as an actor, director, screenwriter or producer. Keating also emphasizes the importance of commitment, perseverance and consistency in shaping a successful career, as well as, discussing the impact of innovators such as Harold Clurman, Elia Kazan and Marlon Brando, each of whom revolutionized the actor's craft.
Written by actor/screenwriter/director/producer James E.D. Keating
Available at Amazon.com, Barnes&Noble.com
Cine Difi's 7th Street Shorts. A superb collection of short stories from one of the most creative minds of our time. A must read for lovers of truly great literature.
Written by actor/screenwriter/director/producer James E.D. Keating
____________________________________________